Committed to

Surgeon Empowerment and Patient Experience
Founded and directed by surgeons themselves, MAX has a unique understanding and appreciation of the challenges and intricacies, and rewards of the surgical profession. By being surgeon-led, MAX ensures that the perspectives and experiences of surgeons are integral to the management and strategic direction of the organization. This focus allows us to channel resources, skills, and knowledge into this one specialty, and ensure our surgeons remain at the forefront of advancements in the field and deliver the highest standards of care. Through these efforts, surgeons are able to do what they love to do most – surgery.
By partnering with MAX, we can offer support for your professional growth and continue to pave the way for your success. We want to help you grow, and for you to grow with us. With MAX, you can reach your full potential and together, we can create an oral and maxillofacial surgery experience that's a cut above the rest.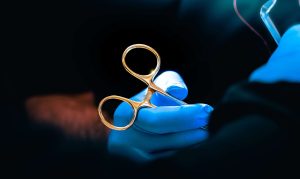 Streamlining Operations

Capabilities
Professional Sales and Marketing
Human Resources
Clinical Referral Management
Recruitment And Retention
Finance And Accounting
Quality Assurance Systems
Billing
Facilities Management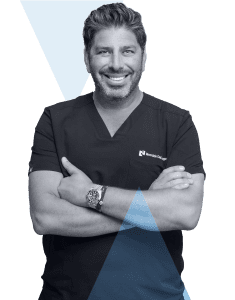 Letter From the Founder

Dr. Jason M. Auerbach

I founded my own practice with one goal….to cultivate what I considered to be the optimal patient experience. My vision became a reality, and in the intervening years, as the specialty of oral and maxillofacial surgery and my definition of the optimal experience evolved, Riverside Oral Surgery grew to a fourteen-surgeon practice with ten locations serving patients across New Jersey. In the last few years, so much has changed for all of us, and despite the growth we experienced, the cost of doing business grew and became increasingly challenging at the same time.

When I started my practice and for the vast majority of the last 20 years, I never considered partnering with another entity. My partners and I built our team and financed our business the old-fashioned way, by forming relationships with local banks, putting up collateral, and personally guaranteeing every acquisition and build out we did. But like I said…things changed. Competing for quality partnerships and amazing talent became more competitive and everything, including debt, became more expensive, given my commitment to never sell to a general practice or even multi-specialty-focused DSO, it became evident that the best way to continue to build and practice on my terms was to find the right financial partners who could understand and support an OMS platform as committed to the experience unique to our specialty as I have always been. MAX Surgical Specialty Management was created…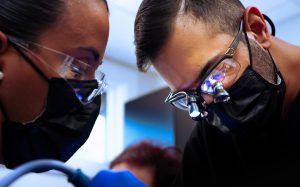 Unmatched Patient Satisfaction

Success Stories
MAX has turned the tables on what was once a time-consuming administrative workload, transforming it into a seamless experience. Tasks that used to demand hours, even days of effort, now vanish swiftly. With this weight lifted, I've been granted the luxury of dedicating myself solely to the art of surgery. Stress dwindles, making room for heightened focus on patient well-being.

Gary J. Vitale, DMD
Our practice has always been driven by the desire to provide unparalleled comfort, convenience, and exceptional care. Collaborating with like-minded surgeons has not only enabled us to formulate a robust plan for practice growth but has also allowed us to stay steadfastly aligned with our practice's overarching vision.

John P. Soliman, DMD, MD
The platform takes care of all the administrative and management tasks. From handling the complexities of billing and insurance to recruiting top talent, MAX has provided the support I was searching for to grow my practice while maintaining its unique identity.

What sets MAX apart is its special approach. It recognizes the importance of maintaining the clinical autonomy of oral surgeons.

Richard Stern, DDS